Organizations have always used data to guide business decisions, but with the arrival of the internet increasingly powerful analytics tools have provided an opportunity to understand more about the sectors in which they operate.
Today, companies are sitting on terabytes of data covering a wide spectrum of important factors, ranging from customer behavior and market trends to raw information about likely future developments.
Such is the value of this data that analytics has become big business in of itself. It created a new industry for number crunching and has caused a major shift in the job roles of people working in IT.
But even in this data-fueled environment a big question remains: are organizations making the most of the information at their fingertips?
Dr Catarina Sismeiro is an associate professor at Imperial College Business School where she teaches on the full-time and Executive MBA, as well as the Business Analytics and Strategic Marketing master programs.
Dr Sismeiro argues that many businesses have adopted a twin-speed approach to analytics. Complex algorithms are used to boost operational efficiency, cut costs and track customer behavior, but only a select few are using what they learn to drive strategic direction.
"The main issues are a lack of data-centric culture, not enough willingness to rely on algorithms or data analytics for strategic insights, and the absence of a strategic plan for data-driven insights, especially at the top level," she explains. "Although the evolution for a data-centric approach at operational levels started long ago, pushed by the need to improve efficiency due to fierce competition, changes at the top strategic level have been slower."
---
Becoming an Insight-Driven Business: the Journey for Consumer Products and Retail Companies
---
Is the Board on board?
There is a long list of brilliant data implementations, such as yield management systems pioneered by American Airlines, which Dr Sismeiro says led to an immediate uptick in profitability for the company. All major car rental companies, hotels and airlines now use similar systems to cut waste and create efficiencies.
But while this is taking place on the ground, C-suite executives are perhaps proving less adept at making the change.
The key is for senior staff to be able to derive action points. It's a process which moves from raw data to information, to insight, to conclusions.
A key step-change is starting to happen as MBA courses begin including lessons on data in the syllabus, something which Imperial College has already implemented.
The transition to data is also happening organically, as a growing number of digital natives are promoted up the chain of command. It is telling that large dotcoms like Facebook, Amazon and Google, jam-packed with Millennial talent, are leading the charge.
But it will also take an organizational reshuffle at the top, with greater coordination between CMOs, CIOs and CTOs. And with new rules impacting data gathering about to hit the EU, there will also be a greater collaborative role for chief privacy officers, or CPOs.
David Morgan, human resources director, EMEA at Kronos agrees: "The more transparency you have, the more likely the business is able to drive better planning, forecasting and employee utilization and engagement. Good decision making based on what is happening in marketing and data supports improved prioritization based on demand, need and where to spend."
Data mining means delving deeper
For growing businesses, lacking the large IT budgets of global corporations, the challenge is to deliver relevant insights from the data to hand. Often this means filtering the information and refining it to a granular level.
"Data cleanse is crucial before acting on a poor metric, particularly if you're looking to spend a fortune on A/B testing or CRO audits. Simple things like filtering data for your target region can go a long way to making KPIs healthier," says Marc Swann, search director at digital agency Glass Digital.
"There's a danger in acting on top-level metrics. Dig deeper to see if you can get more insight into exactly what's going on, and you're more likely to make the smartest decision.
"Segmenting data by page type might show that your product pages are doing well, but your help guides are dragging the average down because users visiting these pages don't have purchase intent.
"This context will direct your efforts into retargeting campaigns and better calls to action on blog posts, rather than funneling unnecessary investment into product pages."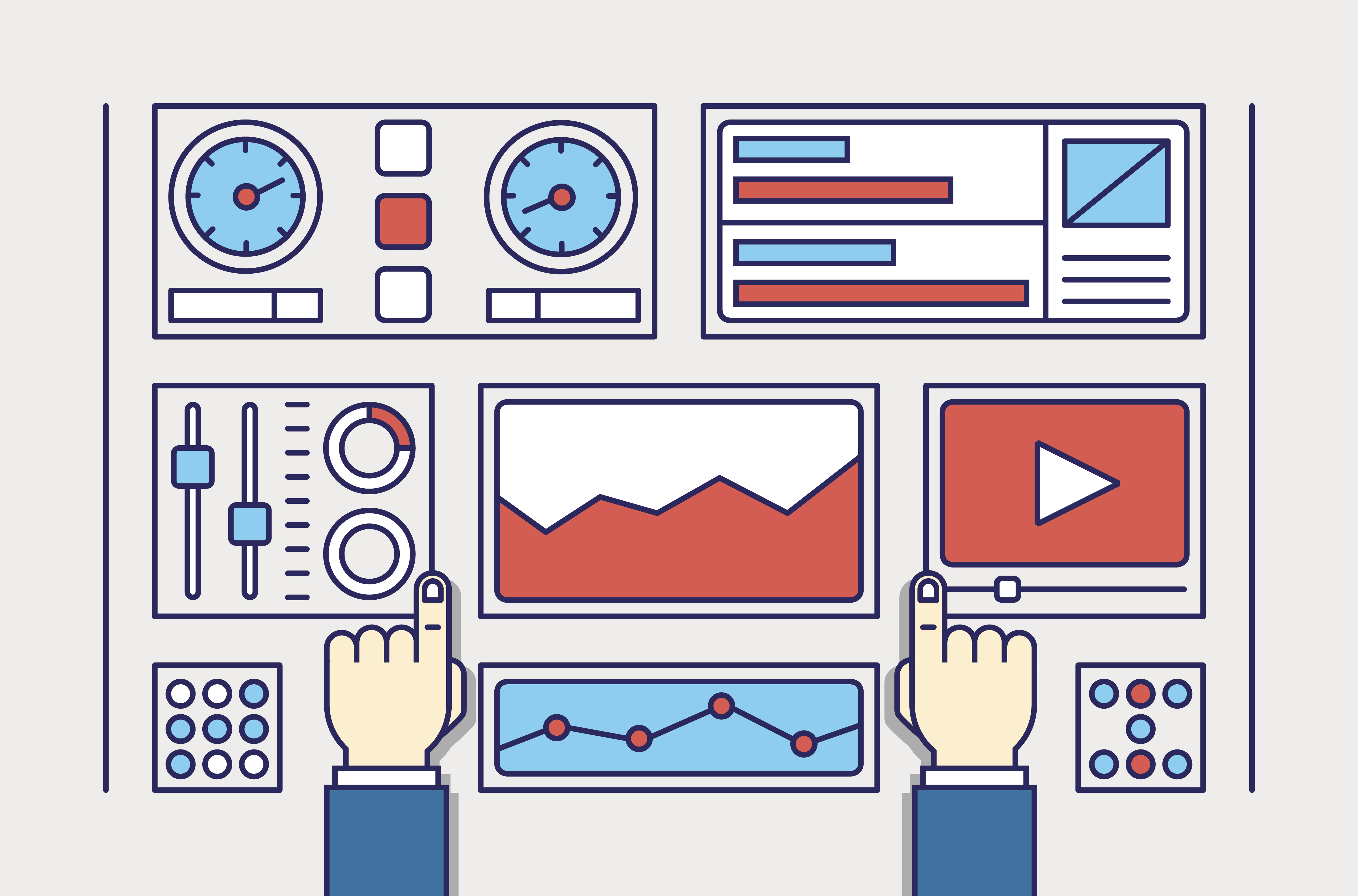 Organizations that embrace the power of analytics will drive ahead of their rivals in the data-driven business environment.
Making data work harder
Growing businesses should consider sweating existing data, before splashing out on new insights. According to Dr Sismeiro, internal data is often surprisingly rich and it's free. In many cases companies just need to organize, integrate and store it for easy access.
For organizations wanting to get more from their data, Dr Sismeiro has further advice. Perhaps most importantly, don't underestimate the important contribution employees can make. She recommends empowering all employees, not just analysts and data scientists, to use data and extract strategic insights.
Organizations should remove "data silos" and work harder to integrate online and offline data to make it easier to draw out insights that are relevant to the business as a whole.
This can be done quickly in small projects that will have a big impact taken together; better this way than spend a lot of time bringing everything together at once.
Investing in systems is, of course, an important part of updating a data strategy. Legacy systems might not be capable of creating the new holistic approach. But this need not be a big up-front investment due in large part to the affordability of cloud applications and software as a service (SaaS).
Finally, it's important to share data successes. If teams understand the power of data and the results it can generate, they are more likely to respond and buy in to organizational goals.
Bigger companies should consider creating a dedicated team to help instill an "insight culture" and promote the progress being made in the business as a whole.
With the right approach, all organizations can benefit. According to Dr Sismeiro, businesses everywhere are waking up to data's full potential: "We can now find many examples of businesses that use analytics to discover and assess new business opportunities, find what customers say about the firm or products, unveil market segments and make product recommendations, aid decision making, improve logistics and increase efficiency, influence voters, and even control manufacturing and protect crops."
Organizations that embrace the power of analytics will drive ahead of their rivals in the data-driven business environment. Those that fail to do so will be forced to take a back seat and watch as their rivals pass them by.
Hear from Capgemini's experts on Analytics: Beyond the Hype.