Robotic process automation continues to revolutionize large corporations, but within the next decade, a greater number of small and mid-sized companies are poised to join the futuristic, bot-steered ride.
As many large companies around the globe revamp their business practices to become more efficient, speedy and precise, diligent employees working behind the scenes certainly aren't the only ones to thank: in many cases, a wave of futuristic bots are also quietly fueling the success.
Indeed, robotic process automation (RPA)—the application of technology that allows employees in a company to configure software or a so-called robot to capture and interpret existing applications—is sweeping industries from insurance and financial services to healthcare and hospitality, unleashing small armies of bots that examine insurance claims, process transactions, manipulate data, trigger responses and more.
The current value of the RPA market is around $300 million and it is expected to grow rapidly to $8.7 billion by 2024, according to a recent Grand View Research report.
But while large corporations looking to update their existing business practices have demonstrated the majority of interest in RPA, small to medium-sized enterprises (SMEs) are predicted to be a key new driver of growth over the next decade.
"Automation increases productivity, eradicates errors and reduces employee attrition," says Oded Karev, VP, Global General Manager, Advanced Process Automation division for software company NICE.
"It ensures flawless execution of many business processes, which means employees' time is spent serving customers rather than performing routine tasks or correcting errors," he adds.
For SMEs, this means "increased bandwidth for employees and greater efficiency across business units."
Automation, while "it's a sexy word that sounds like science fiction," says Kevin Parikh, CEO of management consulting firm Avasant, is "really just about automating old processes."
A bot can help with mortgage application processing, for example, by putting parts of the manual activities involved on autopilot, like opening an email with the information inside, extracting information and entering it into a database.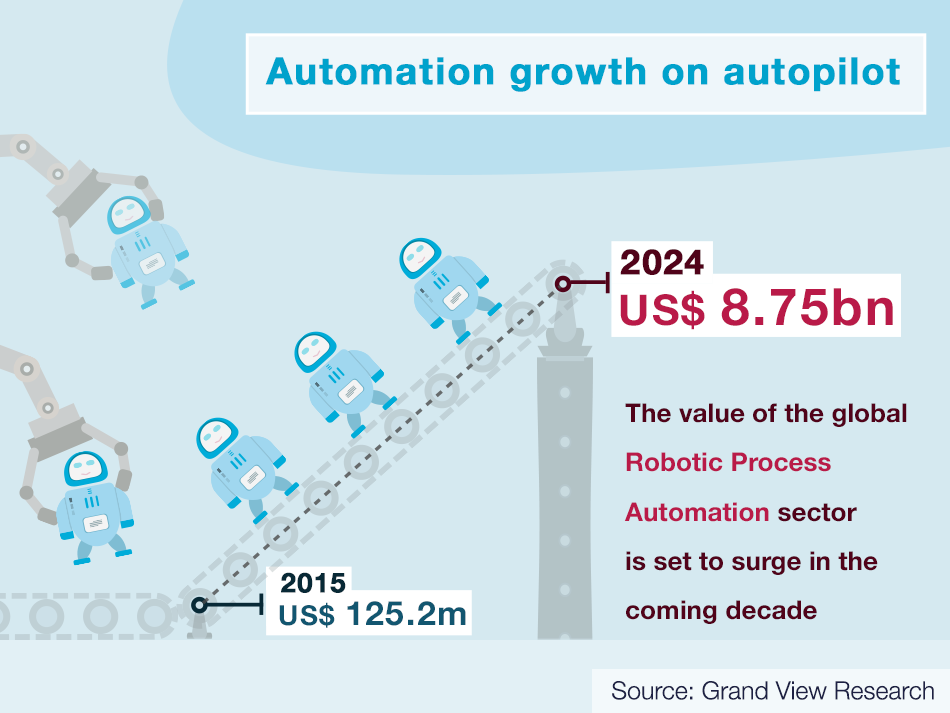 Over the past years, there has been a surge in RPA adoption, driven by robot orchestration, centralized robot dashboard management and enterprise level robot deployments — and bigger milestones await.
RPA is on the brink of an adoption growth spurt. "Robotics for automation will become much more commonplace within the next three to five years,'" explains Rod Dunlap, senior director, RPA for insurance, at Capgemini, adding that SMEs are just beginning to reap the benefits from RPA.
Driven by Savings
Currently, SMEs control around a 40% share of the RPA market, although this is set to increase in the coming years as more small firms wake up to the potential savings.
In fact, it can drive 25-50% cost savings by automating data intensive, repetitive tasks, and by improving the accuracy and efficiency of process execution, according to Dunlap. And in some insurance companies, where it used to take humans 11 days to turn around a claim, bots are reducing the time to pay a claim to six days or less.
Low implementation costs also often accompany RPA software. It's estimated that RPA is expected to cost as little as one-third of the least expensive offshore labor, for example. The reduction in workforce cost is expected to lead organizations to adopt the technology over the next eight years. SMEs utilize a process-based approach to gain contracts that contain lower cost to program and manage the robots.
According to the National Association of Software and Services Companies, RPA can already reduce operations costs as much as 65%, with ROI within as little as half a year.
"Small and medium enterprises apply cost savings achieved by deploying the RPA software to strengthen their innovative programs and accelerate new service and product offerings," says Nehal Punia, senior research analyst at Grand View Research.
"When it comes to operating a small organization, the main focus is to keep the operations as lean as possible," Punia says. This has led to small businesses using RPA "for transitioning from human workers to automation."
A Productivity Push
SMEs are also increasingly recognizing that automation can lead to a significant increase in productivity. RPA presents minimal business disruption, while bolstering reliability and service level improvements. Typical gains in speed and volume of tasks processed have been in the range of two to five times faster. Because of the increase in speed, RPA facilitates an effective increase in the capacity of the finance and risk organizations to process more volume of activity in the same period of time.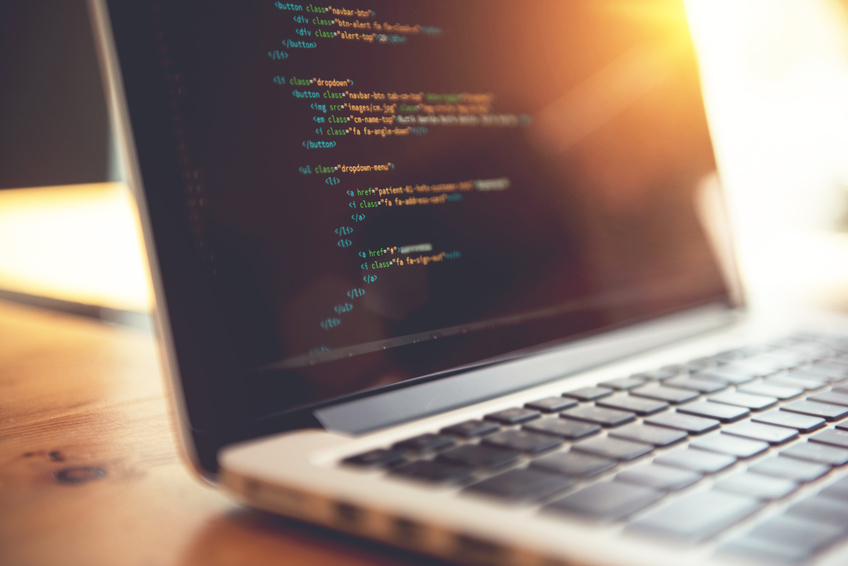 Automating mundane tasks can free up staff, allowing them more time to concentrate on more complex problem solving – Fotolia
Dunlap explains a scenario in which, as a director of RPA, he devises a series of if/then statements, and each decision turns into a business rule that's executed by a bot.
Since these bots can work 24 hours a day, seven days a week and rarely make errors, companies can see a surge in productivity for certain tasks, such as examining claims or processing vendor invoices.
In addition, virtual workers can be deployed 24/7, reducing latency and driving higher levels of productivity. As a virtual worker, RPA, with its software-based approach, replicates user actions to reduce or eliminate human intervention in mundane, repetitive, and manually intensive processes. Furthermore, with RPA, once you've built a robot that can do the work of a single employee, they're instantly scalable to 100 or 1,000 employees.
In short, RPA is taking an inefficient process and making it faster. Frank Casale, founder of the Institute of Robotic Process Automation and Artificial Intelligence, explains that RPA can go an especially long way for managers who oversee departments. Without automation, he says a manager might spend just 20% of his time focusing on business priorities and 80% addressing distractions and putting out fires.
"RPA essentially flips that ratio, allowing managers to spend 80% of their time on what's most important and just 20% of their time solving less significant problems," he says.
RPA can also free up employees from mundane tasks and allow them to take on more challenging responsibilities within an organization and better serve customers. Dunlap says the movement is also carving out a niche for employees who have nearly perfected their routine tasks and now help design or build bots by determining the best business rules to make bots' processes most efficient.
A More Sophisticated Future
RPA has become more intelligent over the years, enlisting artificial intelligence and advanced cognitive processing to understand content such as freeform text. "This opens up a whole new level of RPA, with remarkable applications that could help shape the future," Dunlap says.
As the technology becomes more sophisticated, it also provides a window into market research for an organization, collecting massive amounts of data on things such as which parts of the population have to pay which types of insurance claims, or why travelers book specific seats on an airplane, Dunlap explains.
"With robots, you can log so many things and feed it into an artificial intelligence type of engine to gather insight," he says.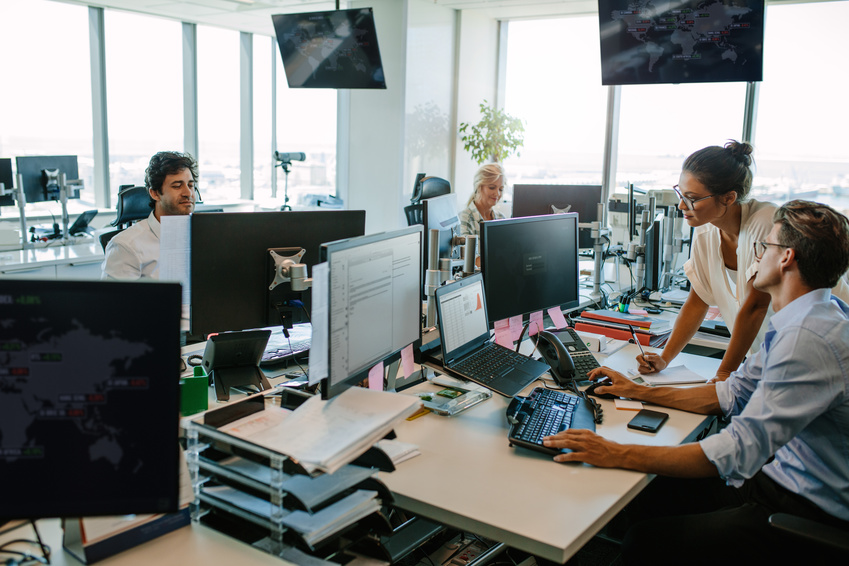 While large corporations have up till now driven the rollout of the automation sector, SMEs will push automation growth in the coming decade – Fotolia
Essentially, in a data-filled world, solutions like RPA truly take advantage of the treasure troves of collected customer data, and that information can be used to help make strategic business decisions and to leverage existing employee skillsets, identify consumer preferences and much more.
Jumping Over RPA Hurdles
As SMEs are expected to be increasingly drawn to RPA in the future, the process — though rewarding — will also come with challenges.
First, there's the political concerns that accompany any indication of a robot in the workplace: Will humans lose their jobs? Once employees, and especially management, can get past these fears and recognize that the bots could free up employees for more challenging responsibilities, then apprehension is likely to subside.
Additionally, there are technical challenges that come with RPA. Dunlap reminds that managers must think of bots as humans.
"Sure, they don't need time off and they won't complain if they don't have a window seat in their office, but you have to think of them as humans and remember to send them work," he urges.
Then, you'll have to factor in all the little things that would come with a real employee, which a bot will also need, such as giving them security access for certain websites or applications.
And then there's the challenge of designing your bots effectively. "If you do your bots right, your bots can't make a mistake," Dunlap says. Often times, this involves limiting a bot from completing 100% of the business rules for a certain task. When uncommon or unique scenarios pop up, it might be better to route that question from bot to a human who can more effectively address the special situation.
Casale, from the Institute of Robotic Process Automation and Artificial Intelligence, says that many companies, on a quest to reduce some of the complexities of automation, such as reducing implementation costs and overcoming the lack of in-house RPA expertise, enlist a third party to help navigate the new terrain.
"Many companies are tapping into the goodness and power of advanced technologies like intelligent automation, but want to be sure not to get tripped up by the complexities," he says, adding that third-party professionals can help build bots and often times, get them up and running more seamlessly and effectively.
While the RPA space is hot right now, the future is filled with even greater potential.
"Barely 10% of the marketplace has invested in automation, and this is just the beginning of the technology really taking off over the next 36 months," Casale says.
As for the SMEs that will be drawn to automation over the next decade: It's bound to be a worthwhile and rewarding ride.
RPA: You do the math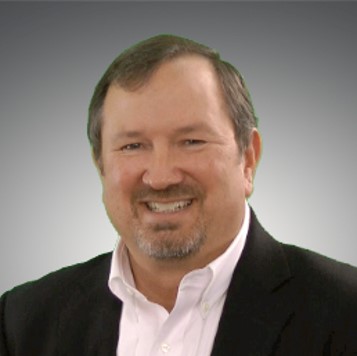 Rodney Dunlap
Senior director, RPA for insurance, Capgemini – © Capgemini
In insurance companies around the world, a claim examiner will sit at a desk, look up a claim and see if that claim matches the claim that came in over the last few weeks or months.
If it's a duplicate, they deny the claim. If it's not, they send it along for payment. About 11% of claims submitted to insurance companies are duplicates. On average, these claims are being processed by a human at 10 to 12 an hour, 70 a day and 250 a week.
Generally, the person completing these tasks makes $40,000 to $50,000 a year. Sometimes, there are errors. Maybe the examiner is tired, or bored, or busy thinking about the argument they had with their spouse that morning. Other times, the examiner is out sick or on paid vacation. The claim examiner, after all, is human.
Then, we bring in a robot to do the same activity faster without making any mistakes, because bots just don't make errors. They work 24 hours a day, seven days a week, and we don't have to worry about them leaving the job or asking for a day off.
They provide incredible throughput. A bot can process hundreds of claims per day instead of the 70 per day completed by a human. Let's say it cost $50,000 to build the bot, and then $7,000 a year for licensing. Even for a small insurance company, the investment will be paid off in about nine months, and the company will see triple-digit ROI.
With improved quality, increased speed and impressive ROI, the bot is a welcome addition to the team—and the human whose task it replaced can now go on to address a larger priority, like helping with customer service or even designing and building future bots.
It's a win-win for all, and likely the wave of the future for companies in many industries, such as insurance, hospitality, financial services and healthcare.