England's water utility sector is undergoing its biggest shake-up in three decades with the introduction of competition for business customers, an £8.7 billion-a-year industry
England's utilities sector took a momentous step forward in April with the liberalisation of the business water segment, a move that is driving existing providers to refocus their operations and integrate new technological solutions to create a more customer-centric business.
The shake-up is the largest change to the sector since privatisation nearly 30 years ago and has also triggered the launch of a series of entirely new operators seeking to disrupt the market, with several Scottish companies and new entrants being among the more than 20 firms awarded licences by the industry regulator.
The reforms, introduced in Scotland almost a decade earlier, have led established water utilities to spin off their business retail divisions in order to match the agility of new entrants, and sometimes join up with rival suppliers.
The split into separate wholesale and retail companies presents the incumbents with an opportunity to re-focus their strategy and shift into a competitive, more responsive mind-set.
With margins at just 2-4% – versus 8-10% in Scotland – operators will have little wriggle room to compete on price to woo England's 1.2 million business water customers.
Instead, customer service will likely be the decisive battleground and digital technology the main weapon, as traditional suppliers transition from an era where the regulator pushed wholesalers to operate principally on maintaining a quality service to one where they must now also compete to retain clients and their market share.
Water suppliers who can offer customers a range of cutting-edge technological solutions such as new generation smart meters and big data water consumption analysis to help reduce consumers water bills could benefit most from the liberalisation.
"With wholesale now a separate entity, the retailers should ensure they provide a truly end-to-end customer experience that allows them to personalise the customer experience," said Paul Haggerty, Vice President, Head of Operational Excellence Utilities at Capgemini Consulting.
"It's essential they adapt at speed to the new market paradigm, because this market will consolidate."

COMPETITION
Liberalisation allows businesses operating nationwide or regionally to source their water from a single retailer, rather than holding separate accounts with the wholesaler in each area, so there is a compelling reason to switch, and why 9,000 companies did so within the first week of deregulation.
Legacy companies face a tricky balancing act between retaining their customer base and devoting resources to recruit new business clients.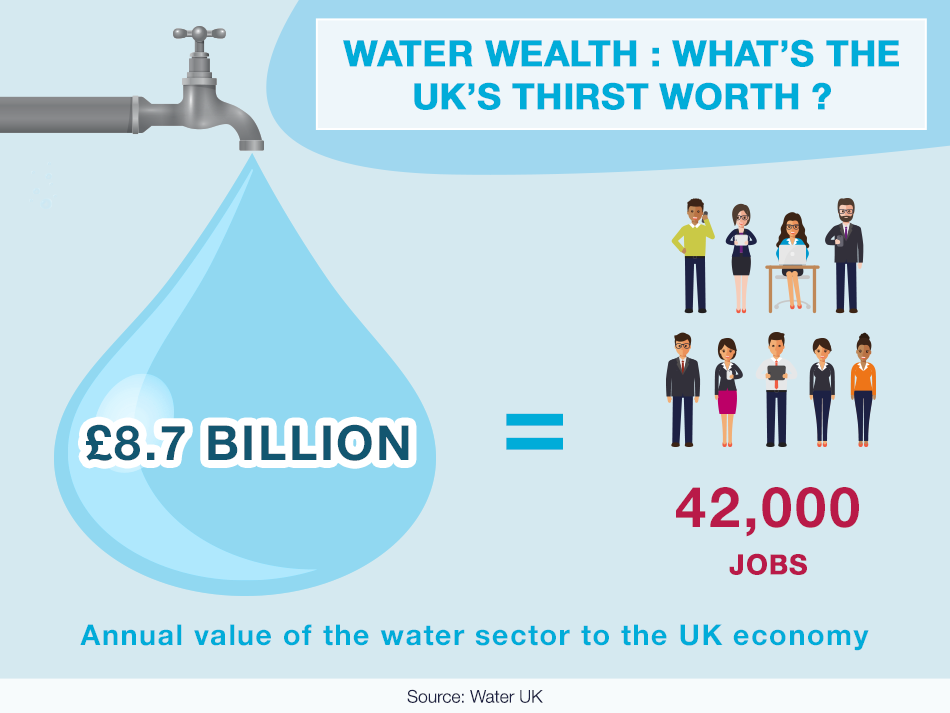 "So far, we've found customers and potential customers, particularly multi-site customers, have been very proactive in approaching us about consolidating their water supply so that they can use a single provider," said Lucy Darch, managing director of NWG Business (NWGB), the business water division of Northumbrian Water Group.
To help adapt to the newly competitive sector, her firm has installed Gentrack, a billing system used in Australasia where buying multiple utilities from a single provider is commonplace. In the UK, some utility providers sell bundled utility packages, which can be offered using white label partnerships.
"That's what really attracted us, because we think that many SME businesses would like a bundled product, providing it is good value," said Darch, whose firm NWGB is awaiting regulatory approval to merge with Anglian Water's business retail division.
"Deregulating the business water segment is probably a prelude to competition in the residential sector – I think the demand is there from household customers for bundled utilities packages," she added.
NWGB, which as of May had made a net gain of customers since the advent of competition, has also launched a new multi-channel customer service system, Genesis.
"Whether people are contacting us by phone, email or through our website, all their information will be available in a single place and the system will log their every interaction with us – whatever the medium, we'll be able to see their full history with us," said Darch.
"The system will recognise the customer and it will try to route the call through to the same member of staff that spoke to them previously. From a customer perspective, we're trying to give an experience that is human and for the customer to feel they are known by us."
This approach should avoid an all too regular frustration people feel when phoning a call centre of having to explain the same problem again and again as they're passed from person to person in search of a solution.
"In a 24-7 world, people are looking for flexibility in how they connect with you," said Capgemini's Haggerty. "Can I go online? Can I use an app? If I call you, can I be presented with options that allow me to deal with my query without having to queue for a contact centre? How do you engage with me?"
The costs of enabling somebody to make an online payment, create a direct debit or make a website query, is negligible compared to speaking with a person in a call centre. Companies with a digital platform that enables them to expand and maintain customer service without recruiting significant numbers of extra staff will fare much better than those that must employ more people, whether that's in a customer operations centre, credit and billing, finance, metering or elsewhere.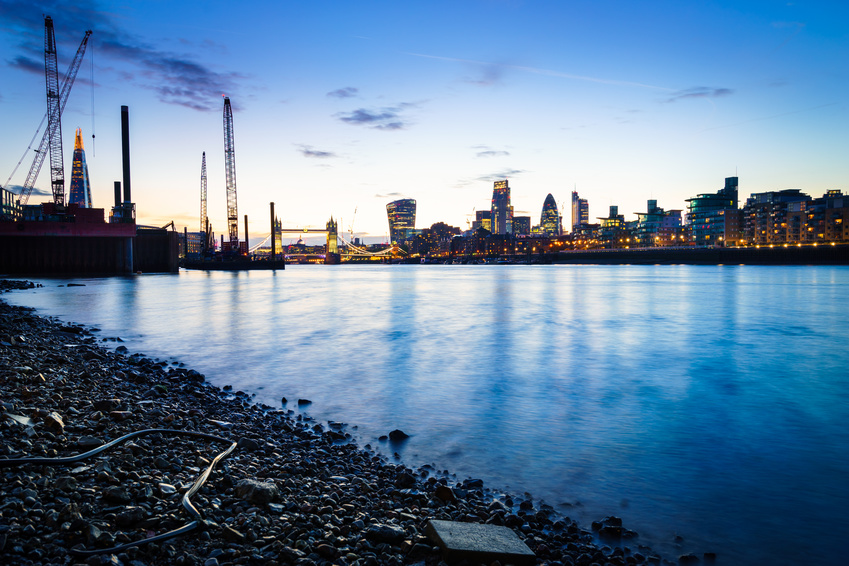 Razor thin profit margins mean that companies are competing not on price, but on services to woo England's 1.2 million business water customers. Credit: Fotolia
"Technology is a critical enabler for all retailers and it absolutely underpins our aim of delivering a right first time, accessible, seamless service for our customers," said Sue Amies-King, Chief Executive of business water retailer Water Plus, a joint venture between United Utilities and Severn Trent Water.
"In a competitive market with low margins, retailers need to be operationally excellent, which requires flexible scalable systems to be able to respond to market developments, a digital first strategy so customers can self-serve and innovative use of data analytics to understand and predict customer behaviour."
Water Plus has invested in various new systems to leverage Microsoft Cloud capabilities to create a dynamic, agile infrastructure that includes desktop, voice, network and collaborative tools using Office 365 and Microsoft Dynamics 365 CRM, she said.
"This means we can offer a wide range of flexible billing options and can respond quickly to changes in the new water market," said Amies-King.
"Ultimately there will be a move to online personalisation. For example, using data to compare similar customers' consumption in a 'customers like you use less water' kind of way flagging opportunities to reduce usage."
SAVING WATER
Retail water companies also hope to win customers by helping them reduce their consumption and lower bills.
"There are a vast number of technologies that can be used and have been developed from atomising taps, aerated shower heads through to leak detection to automated meter reads," said (Lord) Rupert Redesdale, chief executive of The Water Retail Company (TWRC), a new market entrant.
"Many of these technologies have been used for years although few have been rolled out to any scale by the water companies as water efficiency has not had the attention it should have."
TWRC's focus will be on analysing meter data to identify abnormal usages that could be a leak or water cisterns overflowing, for example.
"Understanding the data and installing automated meter readers (and) smart meters will allow The Water Retail Company to find leaks and address the problem rather than just charging for an increasing water bill," said Redesdale. "The aim is to reduce the amount customers use year-on-year and although we will be paid less we will retain happy customers."
Water retailers now have the technology to provide customers with detailed intelligence on their consumption patterns. For example, a hotel could be shown where its various demand points are located, such as the toilets, sinks or refrigeration units. Or a company operating from multiple premises could learn which part of a particular site uses the most water, and why.
"The retailer can show the customer where they can make significant savings, but if you're just providing a bill that says the total monthly charge you don't have any level of intelligence," said Capgemini's Haggerty.
Technology can also improve retailers' efficiency, boosting margins.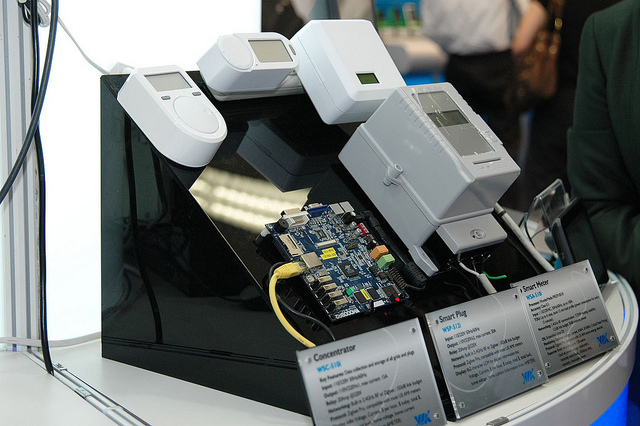 Water suppliers offering cutting-edge technological solutions, such as smart meters and big data consumption analysis, could benefit most.
Credit: VIA
"Data analytics are essential to ensure we have the most efficient approach to our processes from meter reading, to billing customers, to cash collection. This helps reduce the cost to service customers, which is essential for a retail business," said Water Plus's said Amies-King.
"Regular analysis of customer behaviour can help reduce bad debt by predicting payment behaviours, customer contacts and, ultimately, the potential for payment default."
NEWCOMER ADVANTAGES
In the electricity market, new entrants had no reputational hangover from existing customers and positioned themselves as different to the old suppliers, providing a digital service to allow people to go online and swiftly and fairly seamlessly switch supplier.
Incumbents, be it in water or electricity, may have established a separate retail division, but customers will not see these as fundamentally different from the wholesale arm.
"Many of the new retail arms of incumbent wholesalers are having problems servicing the needs of the customers in their area, which is only to be expected with the creation of a new market," said TWRC's Redesdale.
"(We) will seek larger customers, many of which operate multi-site operations, and work to audit sites, change infrastructure such as taps, shower heads and urinals, detect leaks and look to more capital intensive systems such as water recycling or rainwater harvesting."
The highest performing companies for customer satisfaction put customer engagement at the core of their operations, engaging through various channels that are both service channels and a means to build the brand, using tools such as social media and online.
This creates a brand perception of being new, modern and able to provide a different level of service to what customers previously experienced.
"There will be companies that lose market share and will exit," added Capgemini's Haggerty. "Netflix didn't cause Blockbuster's demise. Kodak did not get put out of business by Apple.
"These companies failed to adapt to a different level of service. It's a different, disruptive market and the common denominator is that digital changed the game to engage, acquire and service customers while also lowering costs."
Customer is king in new water era
The liberalisation of England's water utilities sector represents the biggest change to the industry since privatisation nearly 30 years ago.
Wholesale providers will continue to own and maintain the pipes, treatement works and other infrastructure that deliver and treat water and waste water, but their business retail divisions have been spun off and will compete against new entrants.
Margins are already tight at 2-4%, so price alone is an unlikely differentiator. Instead, technology-enabled customer experience will determine which retailers prosper and which fail. Paul Haggerty, Vice President, Head of Operational Excellence Utilities at Capgemini Consulting
The focus for retail divisions of the incumbent suppliers will first be on retaining customers, while new entrants should prioritise speed and responsiveness to win market share.
Consider if you will, the electricity market – some providers might take weeks to provide a potential new customer with a contract, whereas others could do so in a matter of hours. What sort of impression does that give? It's perception as well as the price and quality that matter. Simply put, the majority of the incumbent suppliers aren't geared up for that level of responsiveness.
If you have a digital platform that enables you to expand your customer base and maintain customer service without recruiting significant numbers of extra staff, you'll fare better than a company that must service demand thorugh increased headcount, whether that's in a customer operations center, credit and billing, finance, metering or elsewhere.
Incumbents may have established a separate retail arm, but customers aren't going to see these as fundamentally different to the parent company. New entrants dont suffer the "baggage" of such an inherent reputation. They haven't operated like a wholesaler. They've not had a captive audience and are fully geared towards responsive customer service.
The highest performing companies for customer satisfaction put customer engagement at the core of their operations. They engage through a host of channels, using such channels both for service and a means to build the brand, using tools like social media and online self service.
Who wouldn't want to go to an organisation that could provide you with choice, lower costs and a higher level of service?